"I sure did looked in the newspaper, isnt career services supposed to help me?"
File a Complaint about Pennco Tech with the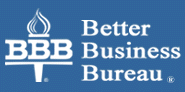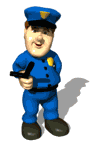 Pennco Tech. QUARANTEES they'll help you find a job.
NOT SO. THATS ALL A SALES PITCH TO GET YOU IN!

All of Pennco's RIPOFF REPORTS are listed in google check it out and click the google logo to see!
Type these keywords in google to find the reports:
Pennco Tech
PenncoTechScam
Pennco Tech Email
Scam School
Ripooff School
Pennco Ripoff
Pennco Tech is Listed in the RipOff Report
Submit your Report about Pennco Tech now!
BEWARE
PENNCO TECH IS A SCAM !

Pennco Tech. the school where your "career starts", is a school that Cons you in and Lets you OUT ALONE!
I know this because I too was once a "proud" student of pennco tech.
The administrative staff and "Sales Teams" promises you a career and a great one. (theyll never admit that but if your a current student you know what Im talking about.)
After a hard working 4 term course I took and successfully completed ( 4 honor rolls ) my hopes were SKY high I had the world on a string, until that is I graduated and was let go into the world with a bright and "honorable" diploma. That was in May of 2003, it is now 2004 and counting and pennco tech. has done nothing, absolutly NOTHING.
SCAM SCHOOL
Since May of 2003 I have been hard at work promoting myself and skills that I earned at pennco tech. It seems as if no one wants to hire some quick graduate from pennco tech. BEWARE.
YOU ARE NOT FOR SALE
Did you notice there is only ONLY ONE employee in the "career services" office.
How is ONE career services employee going to "Serve" an Entire School of up and coming new graduates like YOU?
I'm here to warn you about pennco tech. I dont want to see no one else hand there money and careers over to that school so take action now or like me get stuck in a BOX with NO WAY OUT and NO HELP from the school that SET YOU UP, your stuck ALONE PAYING YOUR TUITION PAYMENTS.
BEWARE
Career searching citizens, your better off going to Community College your worth it.
Current Students ACT NOW, DONT BE A VICTIM!
PENNCO TECH IS A SCAM
FOR YOUR MONEY!

Pennco Tech is currently being sued and taken to court for a number of reasons, by former students who where, after graduating let go by pennco with no help, of course no help pennco tech is going to get there money wheather you succeed or NOT.

File a Complaint about Pennco Tech with the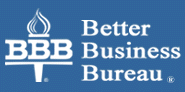 If you've been ripped off by pennco tech, if you are or ever been a graduate from pennco tech, please take the time and fill out a RIPOFF REPORT for FREE at
www.RipoffReport.com


The more people who know about THIS SCAM SCHOOL the BETTER.
pennco tech address to REPORT:
99 Erial Road/PO Box 1427
Blackwood, NJ 08012
or
3815 Otter Street.
Bristol, PA 19007
pennco tech phone number to REPORT 1-800-575-9399