Scam Schools Investigated

In 1965, Congress established the Guaranteed Student Loan Program. The goal, said President Lyndon Johnson, was "to provide access to every student who wants to better himself through higher education."
The program encouraged lending institutions to offer students low-interest loans regardless of their economic status. The government told lenders it would subsidize the low-interest rates and pay off the loans if students defaulted. As a result, student loans, once unappealing to lenders, suddenly became a risk-free, money-making proposition.
Since 1965, the government has backed more than 50 million of these loans, worth more than $100 billion. The program has helped students pay their way through all types of educational institutions, from four-year colleges to trade schools.
However, the loan program also spawned an array of fraudulent schools that prey on unwary youths.
A California man told the Los Angeles Times that he borrowed $5,500 to enroll in an auto-repair course he had seen advertised. The first day of class he discovered that the school had no garage, no tools, and no cars. In a classroom across town, recent immigrants were spending their loan dollars learning the fine points of English grammar by watching-over and over again--rented videos of Hollywood hits. Featured film: La Bamba.
Finding a Good Vocational School
At last count, the United States had some 6,000 trade schools, offering training in 130 occupations, from auto mechanic to X-ray technician. How to tell good from bad?
First, rule out schools that don't have both a state license and accreditation from an independent agency approved by the U.S. Department of Education-imperfect screening, but screening nonetheless.
Tour the facilities. An up-and-up school should let prospective applicants talk freely with students and faculty members. Look for low student/teacher ratios and qualified instructors who have been there awhile.
Ask for documentation. How many students complete the training? How many get jobs in that field? In some states, licensing agencies require schools to submit that information annually. If so, the school should be willing to give prospective students a copy. Other important information to obtain in writing: the school's refund policy and a clear explanation of any student-loan obligations the student may incur. The U.S. Department of Education has a toll-free hot line (800-4333243) through which students can learn a school's student-loan default rate. In general, the higher the rate, the riskier the school.
Contact the personnel offices of potential employers. Ask what training they require and what schools, if any, they recommend. Ask the school for a list of companies that have hired recent graduates.
Call the local Better Business Bureau. It may know whether the school has a problem past.
Finally (or first), check out other educational options. Community colleges may offer better training at more reasonable prices. Most require a high-school diploma or General Equivalency Diploma (GED) to enroll in professional courses; they often offer GED-preparation classes for a minimal fee. Education departments in some states can also supply lists of schools that offer free or low-cost training. (findlaw.com)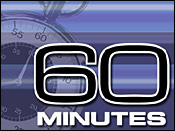 CBS's
"60 minutes" REPORTS....
For-Profit College: Costly Lesson
Jan. 30, 2005
Former employees at Brooks College say that the administration was more interested in making money than educating students. (Photo: CBS)



"We're selling you that you're gonna have a 95 percent chance that you are gonna have a job paying $35,000 to $40,000 a year by the time they are done in 18 months. We later found out it's not true at all."
Eric Shannon

Former students say that some career schools exaggerated job-placement rates and potential salaries. (Photo: CBS)




(CBS) Are you interested in a new career? Are you looking for specialized training and a high-paying job in computers, fashion or health care?

Well, a lot of people must be, because companies selling that dream, the for-profit career colleges, are one of the fastest growing area in the field of education.

It's a multi-billion dollar business with most of the revenues guaranteed by the federal government, and until recently the industry was the darling of Wall Street.

Now, it's under scrutiny, with one of the biggest players facing allegations that it deceived investors, the federal government, and students, who say they've been taught a very expensive lesson. Correspondent Steve Kroft reports.
---
If you've ever watched daytime TV, you've probably seen one of Career Education Corporation's ads offering students a brand-new life.

"Ever think you could be part of this? With the right training, you can!"
That one was for the Katharine Gibbs schools, which were bought by Career Education Corporation in 1997, and make up just a small part of its scholastic empire.

A year ago, CEC was one the hottest stocks on the NASDAQ exchange, with five years of record growth and $1 billion in annual revenue. It comes from nearly 100,000 students at 82 different campuses, taking classes in everything from computer animation to the culinary arts.

Brooks College in Long Beach, Calif., offers training in fashion and design, but its graduates have a special nickname for their alma mater: "Crooks College."

Why?

"Cuz they robbed us," says one graduate.

"Everything was a lie," says another.

What was the biggest lie?

"Job placement -- 98 percent job placement," several graduates said. "They said, like, starting $30,000 a year, $30,000 or more."

Brooke Shoelberg, Chanee Thurston, and Amanda Harris enrolled to study fashion merchandising after the school signed them up for tens of thousands of dollars in student loans, and showed them videos promising to help them get jobs with companies like Giorgio Armani.

Did Brooks College find any of them a job? No, they said.

Did it make an attempt to find them a job? Again, they said no.

The school declined to comment, but 60 Minutes knows that all three women graduated near the top of their classes. A year later, none had been able to find the kind of job she was supposedly trained for.

Brooke was managing a telephone store; Amanda was unemployed; and Chanee was selling T-shirts. All of them went heavily into debt to get a two-year degree they now believe has little value.

"The school has no credibility with the fashion industry, whatsoever," says Thurston.

Complaints, laid out in a number of lawsuits against CEC by former students, investors, and employees, are now under investigation by the Justice Department and the Securities and Exchange Commission.

The lawsuits and the investigations were cited by CEC as the reason for declining a request by 60 Minutes for an on-camera interview.

But there were plenty of other people willing to talk on-camera. One man, who wore sunglasses and a visor, said, "I am completely embarrassed that I ever worked at Brooks College or for CEC."

This man, along with two of his former colleagues, Barry Ross and Eric Shannon, used to work at Brooks College. They say there were some dedicated teachers there, but that the administration was more interested in making money than in educating students.

Ross' title was admissions representative. But Shannon says "we were really sales people."

"Selling the dream, basically," says Ross.

"We're selling you that you're gonna have a 95 percent chance that you are gonna have a job paying $35,000 to $40,000 a year by the time they are done in 18 months," says Shannon. "We later found out it's not true at all."

"Yeah, it wasn't true at all," says Ross.

According to an evaluation report from the Western Association of Schools and Colleges, "Only about 38 percent of Brooks students ever finish the program," and the average starting salary for all graduates is "less than $11 dollars per hour."

The admission counselors told 60 Minutes they were expected to enroll three high school graduates a week, regardless of their ability to complete the coursework. And if they didn't meet those quotas, they were out of a job, which is what the man in sunglasses says happened to him. They all say the pressure produced some very aggressive sales tactics.

"In that way, the job was a lot like a used-car lot, because if I couldn't close you, my boss would come in, try to close you," says Shannon.

The enrollment fee was $50. "You need three things," says the man in sunglasses. "You need $50, a pulse, and you've got to be able to sign your name. That's about it."

You have to sign your name to a government loan form. The government-backed student loans are crucial to the entire industry.

In 2003, they made up nearly 60 percent of CEC's revenues. And in order to be eligible for that money, CEC is required to provide students with accurate information about job placement.

Would CEC exist if it weren't for government loans?

"I don't believe that they would be a $1 billion company in 10 years, if it weren't for the federal government loan programs," says Tami Hanson, who was once the national manager in charge of student placement for all of Career Education Corporation's campuses in the United States.

Hanson, who was fired a few months ago, was one of more than 50 current or former employees with whom 60 Minutes spoke at more than a dozen schools. All had variations of the same story.

What was the corporate culture like?

"All about the numbers, all about the numbers," says Hanson. "Getting students enrolled, getting students in the seats. Keeping students in the seats, getting them passed enough to graduate, and then trying to get them any job we could."

But getting students any job they could did not necessarily mean getting them jobs they were trained for. And she says a job placement could mean just about almost anything.

"It may be that, you know, they end up placing them folding T-shirts at the Gap at a fashion, as a fashion grad -- which is fine, but not what they were promised in the beginning," says Hanson.

"And a job they could've gotten without paying $15,000 or $30,000," says Kroft.

Actually, it is more like $30,00 $60,000 and $80,000 depending on the program, says Hanson.

Hanson says the quality of education varies from school to school, and that there are some very good programs and highly motivated students who find successful careers. But she says too many students simply don't have the aptitude or the skills necessary to succeed in class or the workplace.

"They were not prepared, but at the same time, the instructors were really pressured to pass them through that class to keep them in school," says Hanson.

So CEC could keep collecting the government money? "So they could keep the revenue," says Hanson.

CEC has denied these and other allegations in response to various lawsuits, and it says it's made compliance with government regulations and investigating complaints a top priority.

Chairman John Larson wrote 60 Minutes saying, "We'll investigate the situations cited in your report and take appropriate corrective action as violations are identified."

And it did not take long to find a violation. To see how the admissions process works, 60 Minutes Associate Producer Jennifer MacDonald, armed with a hidden camera, went to a number of CEC schools in the New York area.

At the Katharine Gibbs School, she began by asking about graduation rates. She was told that 89 percent graduated.

But that wasn't even close. According to the Department of Education's most recent figures from 2003, this school's graduation rate was 29 percent not 89 percent, a difference of 60 points. Federal regulations require that prospective students be given the official statistics in writing prior to enrollment and the admission representative seemed ready to sign MacDonald up.

When MacDonald wanted to know about a career in fashion, this is what she was told: "These jobs pay a lot of money. You're looking at, if you take this craft and be very serious about it, you can make anywhere from hundreds of thousands to if you go up to be a designer."

But not everything at Career Education Corporation is fashion or business. Its Sanford Brown Institutes prepare students for careers in health care; training ultrasound and cardiovascular technicians; and medical and surgical assistants.

The admission representative told the associate producer that the school was highly selective. So MacDonald did everything she could to disqualify herself for admission to become a medical assistant, a nine-month program that costs almost $13,000 prepares students for entry-level positions.

When lousy grades and prior drug use weren't enough to get her rejected, she tried a different approach. She told them she had a "problem with blood." The representative told her that "98 percent of our students have a problem with blood. The first day of the module, they don't hand you a syringe and say, 'Go for it.'"

The school did require the associate producer to take an admission test. She intentionally flunked it, getting just 7 out of 50 questions correct. But the school allowed her to take another test with different questions. This time, the admission representative said she had doubled her score to 14 out of 50, and that was just good enough to qualify for admission.

Although it was easy to get in, all the counselors told MacDonald she would have to work hard and attend class to complete the course. But Hanson says what CEC is most interested in is tuition.

"They want to say that the student comes first, but I think it becomes obvious to anybody that works in the school, that the student does not come first," says Hanson.

Where does the student come? "The student comes with how many dollar signs are attached to them. And anything after that is secondary," says Hanson.

CEC is not the only publicly traded career-school operator in trouble with the federal government. Last fall, the Department of Education handed out its largest fine ever -- $9.8 million dollars to the Apollo Group and its University of Phoenix for admitting unqualified students to boost enrollment.

And a year ago, federal agents raided the headquarters and 10 campuses of ITT Educational Services, investigating charges of falsified grades and attendance records.

Nick Glakas is president of the Career College Association, a Washington lobbying group that represents 1,100 career colleges in the United States.

"This is not an industrywide problem. And let me address the whole question of being under investigation," says Glakas. "Allegations from a legal standpoint are not facts and are not evidence."

Glakas says career colleges are a passport into the middle class for millions of people, a gateway to the American dream.

"Twenty-five percent of our students are working adults. Fifty percent are minority. Seventy percent are the first in their family to go to college. This is an extraordinary success story," says Glakas.

Rep. Maxine Waters, who represents the poorest district in Los Angeles, isn't so sure. For the past 15 years, she's been the industry's most persistent critic.

"I have seen young person after young person who simply wanted to get trained for a trade, for a job, get ripped off," says Waters.

Why hasn't anything been done? "These private post-secondary schools are very sophisticated in its politics, and they actually have members of Congress who protect them," she says.

Over the past two years, career colleges and lending institutions that benefit from government-backed student loans handed out more than a million dollars in campaign contributions to members of the House Education Committee. Half of that money went to the committee's two ranking members: Chairman John Boehner of Ohio and Buck McKeon of California. Both declined requests for interviews.

As for the sales reps whom 60 Minutes spoke with, Barry Ross has filed a discrimination lawsuit against CEC. Eric Shannon now works in finance, and the young man is the sunglasses is selling cars.

And the Brooks College graduates? They feel betrayed. They were sold the idea that an investment in education would change their lives. This investment did, but not in the way they were promised.

"My mother told me to declare bankruptcy and I'm only 21," says Thurston. "She said it'll go away in 10 years so when I'm 31 I can start my life all over."

"But we are all students that did everything we were supposed to, we gave it our all," says Amanda Harris. "And we're still jobless. You know, like, it doesn't make sense."
Courtesy of CBS's ("60 minutes")

Star Technical Institute is also a scam
Harrison Career Institute which you have listed is also a scam.
I worked at both and they tried to get you to lie to the students.
Below are news articles on Harrison Career Institute, in the missle of a Federal Investigation. Hopefully they will all get hit a Sanford Brown and CSC Institute in Philadelphia are also being investigated. Some stories I just have the link, others I Pasted the link and article.
You should also go to a website for Rippoffreports.com.
Scam articles below
U.S.: School mishandled loans
GET HELP
New Jersey Department of Labor and Workforce Development will take calls from HCI students at (609) 984-5262.

The state also plans to set up a Web site for student comments. Watch for the feedback section coming to www.njtrainingsystems.org

The U.S. Department of Education is planning to use part of its Web site for information for HCI students. The department's home page is www.ed.gov.


---
Thursday, August 25, 2005
By JEANNE RIDGWAY
Courier-Post Staff
VOORHEES
Thousands of students in New Jersey and neighboring states have been coerced and cheated, according to federal allegations that a vocational school based in Voorhees mishandled student loan money and failed to deliver on contracted courses.

The president of Harrison Career Institute, also known as HCI, vigorously denies the accusations detailed in a Department of Education "emergency action letter" and says the school will appeal by the Sept. 8 deadline.

The U.S. Department of Education plans to fine HCI $3.64 million on findings of fraud and improprieties involving the school's participation in federal student loan programs.

Harrison Commisso, owner and CEO of Voorhees-based HCI, was notified about the department's intentions in an Aug. 18 letter from the department. The 15-campus institute has schools in New Jersey, Philadelphia, Allentown, Pa., Wilmington, Del., Baltimore and Washington, D.C.

The Courier-Post obtained a copy late Wednesday.

HCI has filed an appeal of the department's actions, including the termination of HCI's eligibility for student loan programs, according to Jim Mannion, HCI president. He called the department's findings "distorted and out of context."

"We believe the government is 100 percent absolutely wrong," said Mannion. "I absolutely, without a doubt in my mind, think we will prevail. It's unfortunate I can't give you more information."
Mannion insisted that the school would not close, despite student rumors to the contrary.

HCI's actions have hit students hard, according to Mary E. Gust, author of the Aug. 18 letter.

Gust listed the department's case against the post-secondary vocational school, including findings that the school coerced students to sign up for loans that they did not need, sold them computers for double their actual value, and failed to deliver on courses as contracted. The letter alleges the school mishandled student loan money dating back to 2001.

"Harrison's conduct is extremely egregious considering the underprivileged nature of much of the student population attending the institution," wrote Gust, director of the federal student aid section at the Education Department.

The document also alleges the school:

Falsified the school's Title IV loan eligibility records and student eligibility documents.

Illegally retained federal tuition money that students did not earn.

Did not release "in a timely manner" credit balances that students were permitted to use for critical needs, such as child care and transportation.

The department also claims HCI enticed students to obtain loans from Access Financial Group, another company owned by HCI's Commisso. The loans were written to replace federal loans that students had already received, the letter alleges.

"In some cases, the students were not told that their accounts were already paid in full," Gust wrote.

In business since 1979, HCI opened with one school in Cinnaminson. Today, the company has grown to 15 schools.

In South Jersey, HCI operates campuses in Deptford, Delran and Vineland. HCI opened a new corporate office on Evesham Road in Voorhees within the past year.

Students train for a variety of business and health careers such as small-business management, paralegal, medical and dental assistant and practical nursing.

About 1,800 students are enrolled, said Mannion. Federal records show nearly 4,000 students enrolled in the past academic year.

On the Vineland campus, student rumor has it that HCI will close for good, said Millville student Christine Lugo, 21. The school is on summer recess until Sept. 12, said Mannion.

"The worst thing that could happen for me is them not reopening," said Lugo, who has taken $10,000 in student loans and is studying dialysis. "I put eight months into my education here, and it's like eight months down the drain."

Another student said she is worried about finding a job and paying back the money she owes for her education.

"If they do shut down, then I'm stuck with $5,000 worth of loans," said Keyanna Jones, 26, of Gouldtown, Cumberland County.

The U.S. Department of Education is still developing a Web site that will provide students with information about the situation and what they may do.

The New Jersey Department of Labor and Workforce Development will conduct its own assessment of HCI and its training, said department spokesman Kevin Smith.

"We will work with local work force investment boards and other training providers to make sure our clients have other places where they can complete the training they have started at HCI," said Smith.

Lindenwold resident Naomi Silver, 30, who graduated from HCI in 2002, said she thinks the school deserves to be fined. Silver couldn't find a job because, she said, HCI failed to come through with a promised externship.

Silver said she is still paying back $6,000 in student loans.

"They cheated a lot of us out of a lot of money. I think it's justified. They didn't follow through on their end of the contract," said Silver. Gannett New Jersey contributed to this report. Reach Jeanne Ridgway at (856) 486-2479 or jridgwayat courierpostonline.com
More oversight needed for vocational schools
http://www.courierpostonline.com/apps/pbcs.dll/article?AID=/20050829/OPINION/508290301/1006
RELATED STORIES
U.S.: School mishandled loans
Monday, August 29, 2005
Federal and state regulators rely too much on self-reporting by schools, but some can't be trusted to tell the truth.
Private vocational schools thrive off taxpayer-backed student loans. More than half of their students depend on the loan programs to pay for their education, which can sometimes cost more than a four-year program at a public university.
These schools serve a useful purpose, as not all students go to college. But some private vocational schools seem to put more effort into getting loan payments than educating students.

Usually, federal and state regulators are the last to learn when schools aren't delivering promised job training or opportunities. Regulators rely too heavily on the honor system as schools tell regulators whether they are complying with federal loan and state education requirements. There is too much opportunity for lax compliance or outright cheating.
Voorhees-based Harrison Career Institute, a private vocational school, is facing allegations that it mishandled student loans and didn't offer contracted courses.
The owner, Harrison Commisso, vigorously denies the allegations and is fighting a proposed $3.6 million fine the U.S. Department of Education plans to impose.
New Jersey, Pennsylvania, California and other states are reviewing business practices at vocational schools owned by Career Education Corp., including the Sanford Brown Institute in Iselin, Middlesex County.
In April, a CBS 60 Minutes report claimed Career Education schools routinely pressured unqualified students to enroll and grossly overstated its graduation and job placement rates.
The New Jersey Department of Labor and Workforce Development said it is closely reviewing Sanford Brown's application for renewal.

Still, it is rare for the state to go beyond looking over the paperwork when schools renew operating licenses each year as required, a spokesman said.

Usually, it takes complaints from several students or school staff to initiate an investigation of business practices.
Oversight must be tightened.
U.S. Rep. Maxine Waters, D-Calif., has tried for 15 years to get Congress to impose more stringent regulation. Waters told 60 Minutes some congressional members protect the schools.
As a group, private vocational schools have contributed more than $1 million in campaign contributions to federal officials during the past two years, 60 Minutes found.
Half of that money was given to House Education Committee Chairman John Boehner, R-Ohio, and U.S. Rep. Howard P. McKeon, R-Calif.
Taxpayers and vocational students need leaders who will protect them.
Our elected federal and state officials must hold these schools more accountable for educating students and complying with federal loan regulations.
That will happen if voters start holding elected officials accountable for how well vocational schools operate.